Hi,
Having not posted for a few weeks, I thought I should do a quick update...
With some property projects just completed but work still ongoing with editing and delivery, I don't have any new commercial images to share just yet, but there should be some new stuff coming soon.
However, I did recently attend the 2017 Offshore Europe exhibition at Aberdeen Exhibition & Conference Centre (AECC) in a working capacity. My client there, De Boer Structures Ltd, were responsible for the temporary structures that housed much of the show and had requested photography of these structures while in use for their portfolios and marketing materials.
So, ensuring that I picked the best looking day in terms of weather (for the exterior shots required) I travelled along and after eventually finding somewhere to park in the vicinity I met with my contact and started to determine what shots would be required and what would work best with the busy nature of the venue.
A few hours and much walking around later I was done, and had the images in the bag, which I'm pleased to say the client was delighted with.... job done!
An evening trip down to Gourdon, just south of Aberdeen recently, to meet up with family/friends and sample the delights of local Lobster freshly caught and prepared was a very delicious couple of hours!
When we arrived it was wet, and the rain was gently falling, but this eventually stopped and the clouds broke just as sunset approached, allowing us to go for a walk along the shoreline and across the rocks - but only after we had devoured our super delicious 'Lobster suppers' from the Quayside Restaurant !!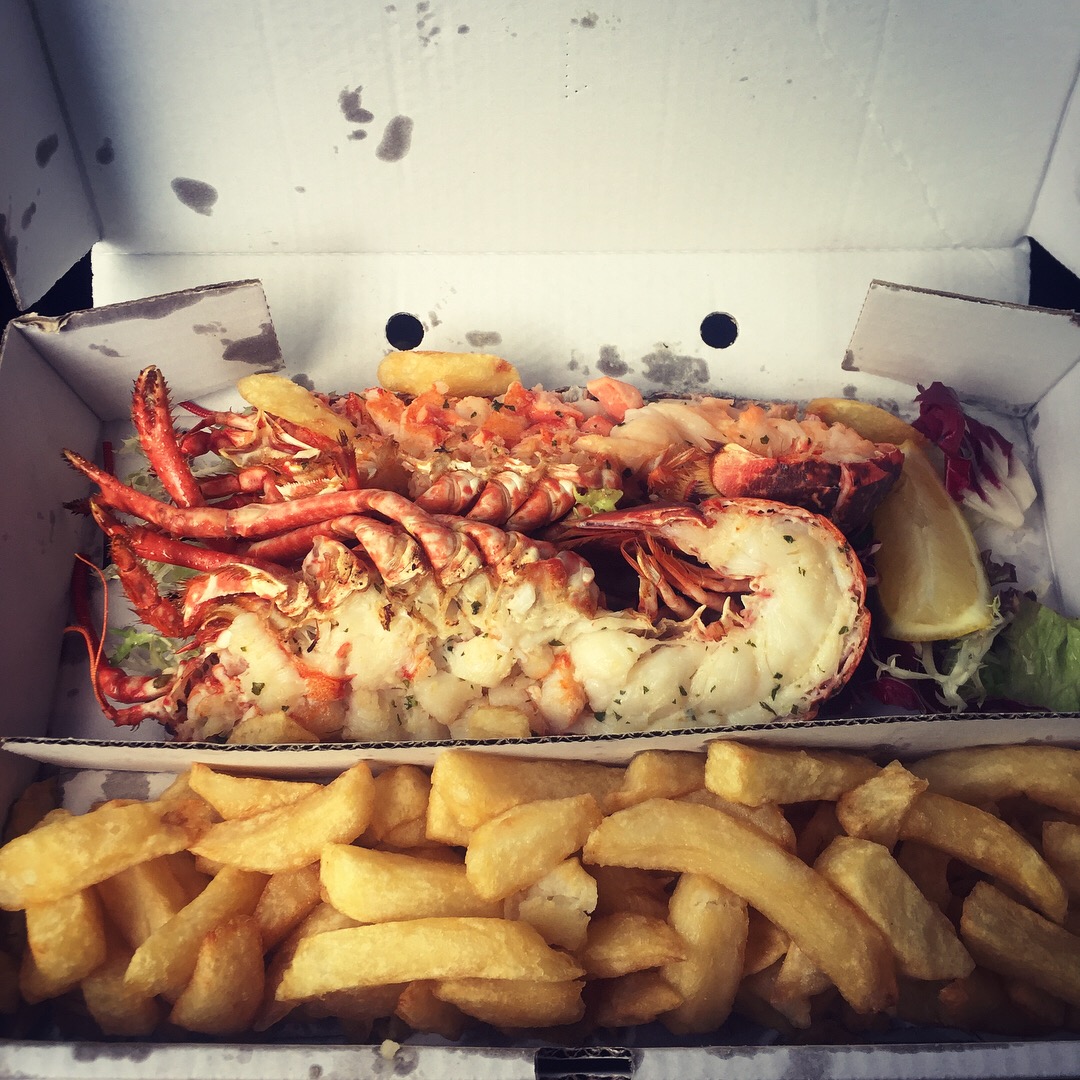 Mmmm... so fresh and tasty!
After the food was had and we were weather had dried up, the Mavic was brought out and I attempted to get some aerial footage around the bay, but with the light fading, I'm not too sure about how great the footage is!
My time being spent in Adobes Premiere Pro is starting to pay off too, with my editing skills improving steadily! Lots more to learn and practice still though !
In other news, we also visited the 'Braemar Gathering' a couple of weeks ago on the 2nd September, with one of our friends. The weather played its part and it was a gloriously sunny and warm day out at Braemar to enjoy the games and entertainments!
I've got some video and images somewhere too !
Another evening trip out recently was a visit to Newburgh beach, north of Aberdeen..
This is one of my favourite beaches in the North East, and I love visiting here, whether its for photography or just for a walk along the sand or over the dunes.
This particular visit was timed so that we could catch the sunset behind the beach and enjoy the colours as the sun dipped down below the horizon. Although I had my camera gear with me, as the weather was so nice & calm this evening, most of my time went into flying the Mavic and getting some aerial video & photographs to edit later. Being able to fly the Mavic in such a great location, with good weather was a treat, and I got some nice footage for sure.
Over the next couple of days I edited some of the clips together and released a new uploaded video to my YouTube account (link below)... if you haven't seen it, check the link below and give it a like and maybe even subscribe to my channel!! - I'm trying to create more regular content and will be putting more and more clips and stuff up in the coming months.
Thanks for taking the time to check out my blog!
Don't forget, if you've any questions or comments I'd love to hear them, and if you are interested in my architectural and commercial photography services for a project then please get in touch!
N.